Hurricane Deck Boat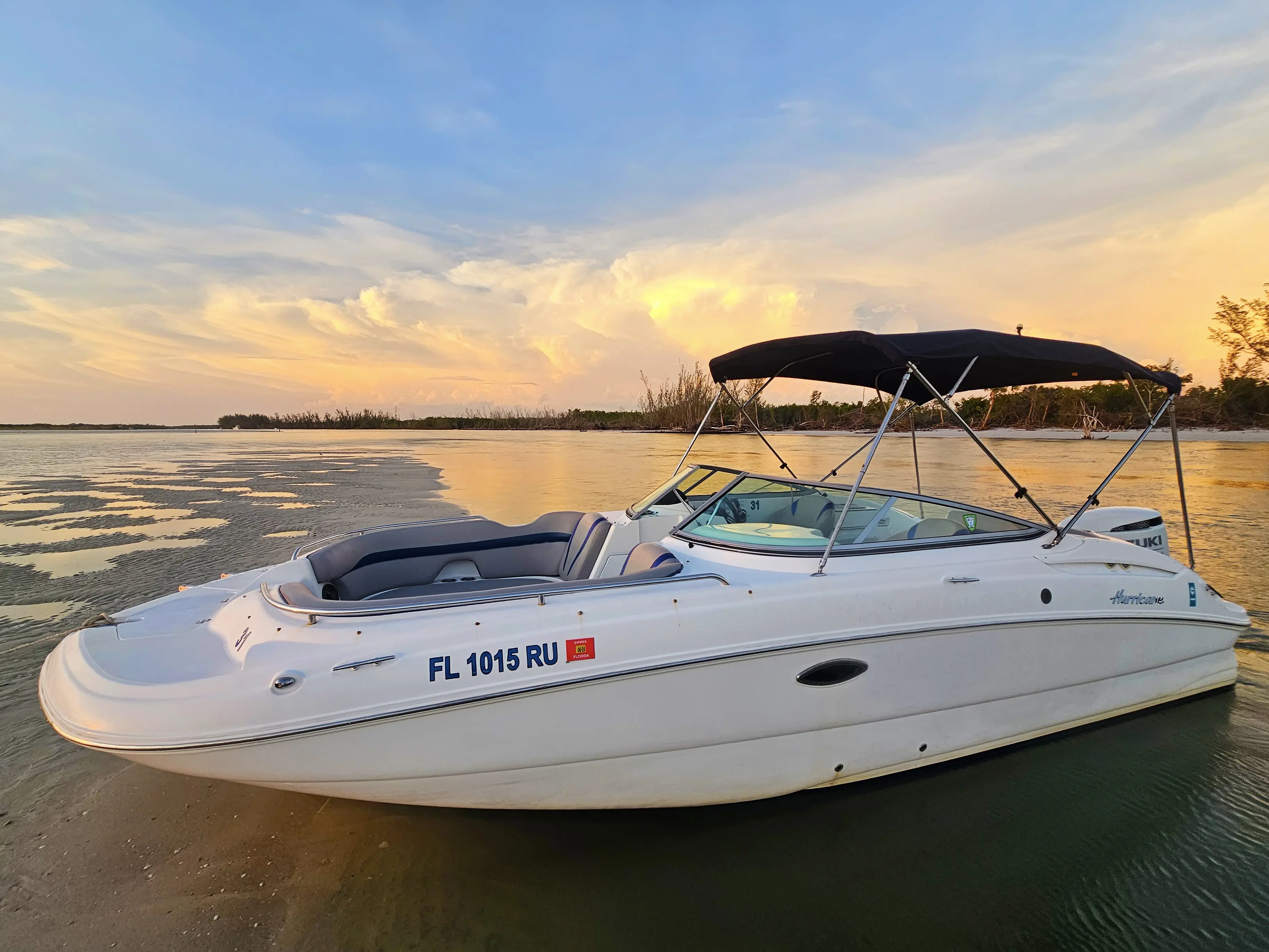 Cruise the marco Island waterways in our spacious and comfortable 24 foot Hurricane Deck Boat with seating up to 9 people where you can enjoy isolated white sand beaches of the 10,000 islands, pristine waterways and astounding wildlife including our friendly resident dolphins. We can customize our charters to fit your needs or you may choose from one of the following options. We will have a cooler with ice and bottled water, you are welcome to bring whatever food and beverages that you desire to enjoy your day EXCLUDING red wine. Please no spray sunscreen, but if you must you may apply it before you get on the boat and while on the beach bu please no aerosol sunscreen to be applied on the boat.
HURRICANE DECK BOAT PHOTOS
SEASONAL SUNSET CRUISE SPECIAL
Join us for a 3 hour tour with the best seats in the house for an exceptional Southwest Florida Sunset. We will cruise the local waterways amongst wildlife and remote islands as you watch the sun sink into the sea, and enjoy your beverages or appetizers or just sit back, relax and enjoy the scenery. This is a very memorable experience with excellent photo opportunities.
OUR ITINERARIES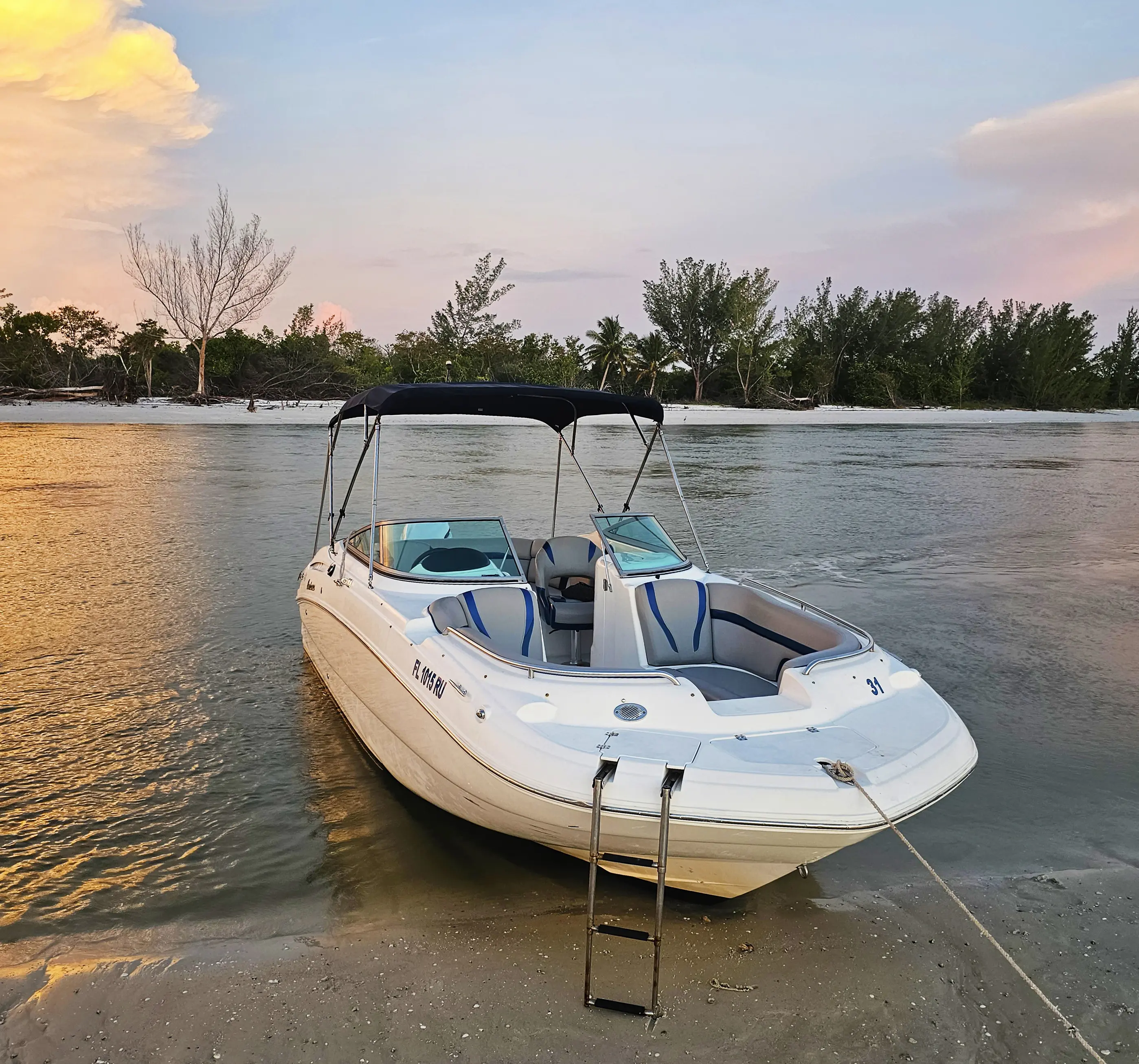 Hurricane Deck Boat
All of our Marco Island itineraries have been carefully developed to off you and your guests and unforgettable experience. Some of our most popular tours include:
Keewaydin Beach Trip
Shelling trips
Dolphin Tour
Sunset Tour
Wildlife tour
Lunch Cruise
We offer Half 3/4 and Full Day charters, 3 hour minimum to ensure your best experience.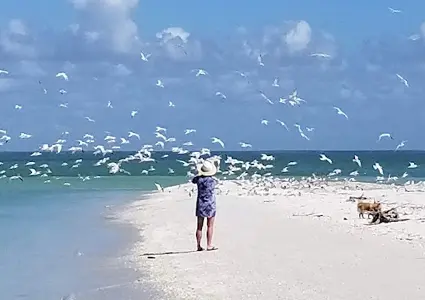 Keewaydin Beach Trip
Recommended 4 hour minuimum to spend a little time at the beach enjoying excellent swimming, shelling and a pretty happening locals hangout only accessible by boat. Most days there are food boats, a bar boat and and ice cream boat on the island as well. This is where the locals come to put their toes in the sand and get away from the hustle and bustle. This is about a 1 hour boat ride each way allowing about 2 hours of beach time.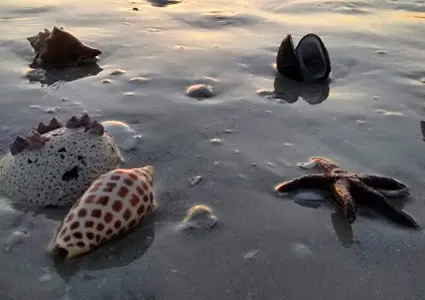 Shelling Trips
Join us for some world class shelling in the 10000 islands where the shells are plentiful and the chance of locating that elusive Junonia are high. We will cruise around to the south side of Marco island and take you to some of the most prestigous shelling locations in Southwest Florida only accessible by boat. Local knowledge is definitely required for this adventure. Recommended 4-6 hours 6 people maximum. It is about an hour each way to the shelling grounds where we are sure to see dolphins and plenty of our native shore birds along the way. During winter months the majestic white pelicans and roseatte spoonbills are common sightings.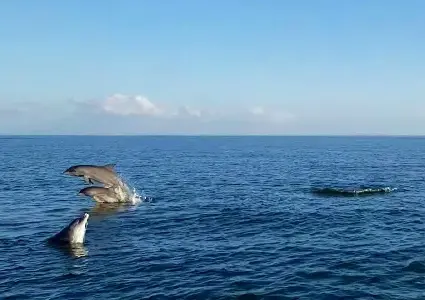 Dolphin Tour
We will cruise the historic waterways of Marco island in search of our friendly and playful mammals where they have greeted visitors to the island for thousands of years. They are very curious and social creatures, often playful and like to swim right up to the boat to see who's on board. Depending on their schedule they may want to show off their fresh catch, pose for a picture or even cruise along side of us. Veiwing these majestic creatures just never gets old no matter how many times you see them. 3 hour minimum for up to 9 people and we are sure to see dolphins.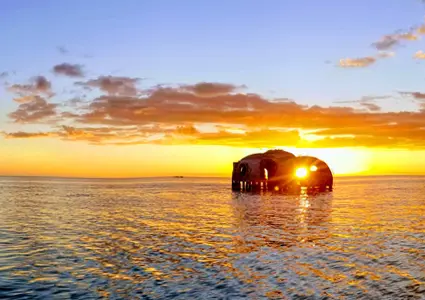 Sunset Tour
This is one of our favorite times of day and their is no better way to enjoy the sunset than from being on the water. The only additive that can make it better is swinging by Kirks fish house to grab some fresh stone crab on our way out. Whether you are celebrating a birthday, anniversary or just some peace and quiet with a loved one this is definitely the way to do it. 3 hour minimum for up to 9 people.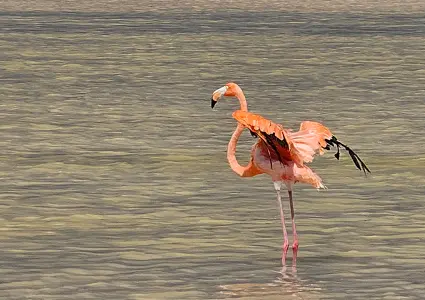 Wildlife Tour
This is the wildest tour offered from Marco island where we will see dolphins, manatees, alligators and several species of birds, where we will go deep into the mangroves in search of some of Floridas most amazing creatures. Alligators are true dinosaurs and have roamed these waters for thousands of years, and the elusive slow moving manatees are always fun to spot. This particular trip is weather dependant and is a 6 person max and 6 hour minimum.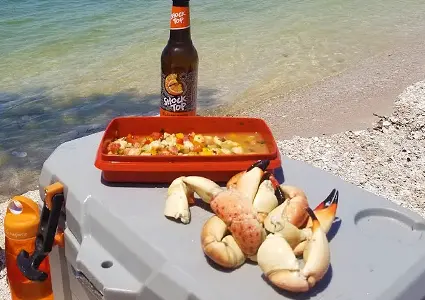 Lunch Cruise
We can cruise to Naples, Isle of Capri or Everglades city. Pack a cooler of your favorite adult bevarages and allow the captian to chauffer you to dine at some of the best local waterfront restaraunts. 4-6 hours some locations are weather dependant and may require a reservation depending on party size.
Hurricane Deck Boat Pricing Plans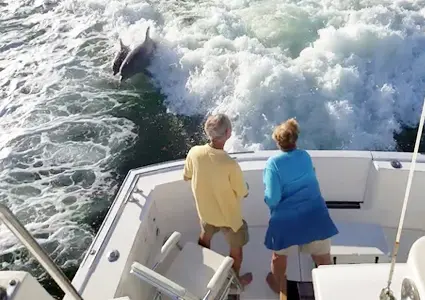 Would you like to have the boat to yourselves for the whole day? Booking a private full-day cruise is the perfect way to make your day truly special. Our expert crew will take you anywhere you like including remote islands, pristine hideaway beaches, and must-see Southwest Florida sights. You will see dolphins and manatees playing in their natural habitat as you cruise leisurely through Gulf of Mexico waters.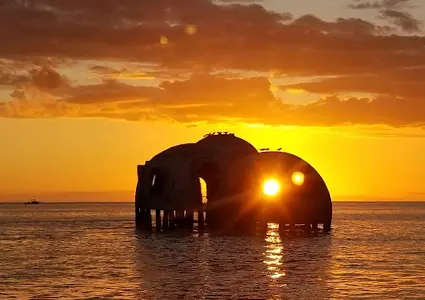 Get the best of both worlds. If you wish to spend a few hours swimming, shelling, and seeking treasures at one of the many remote islands while out on your cruise a 3/4 charter is recommended. This will allow a few hours of activity accompanied by your cruise. We have floats, and an inflatable dock on board to enjoy lounging in the water, fresh water rinse and towels to dry off.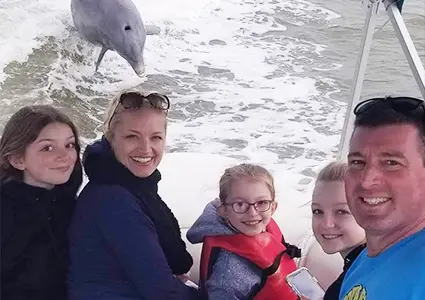 Escape the crowds and enjoy the best of what Florida has to offer from our private half-day cruise. Relax and enjoy cruising on your own luxury yacht watching the amazing nature, sea life (including dolphins and manatees), and birds of Southwest Florida. We will take you wherever you want where you can go swimming, shelling, or just relax on a beach.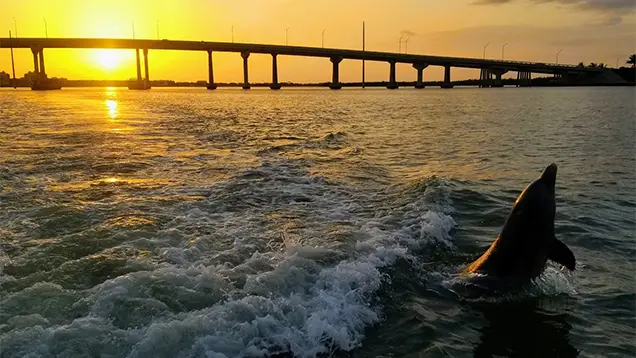 Join us for a one-of-a-kind trip where you'll enjoy watching a world-famous Florida sunset. We'll cruise the waters surrounding Marco Island while you relax, watch the sun sink in the sea, and take lots of stunning photos. Our sunset cruises run for 3 hours. This is our Seasonal Special.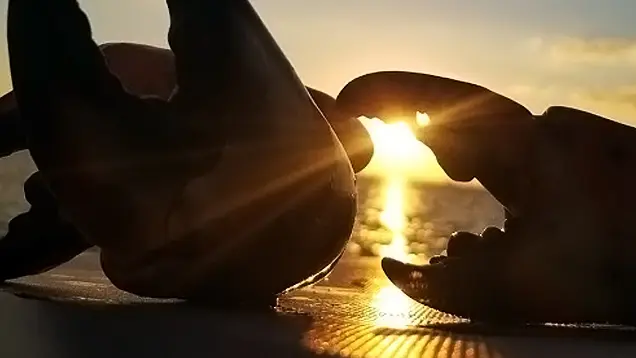 Catering and wedding parties can be coordinated with the captain. All expenses and arrangements are direct responsibility of the charterer, while the captain will assist with coordination of the event and the crew will assist with set ups and serving. Ice and bottled water are provided. You are welcome to bring whatever food and drinks that you would like except please no red wine.