Cruise the Marco Island Area in Style!
Marco Charters Pricing Plans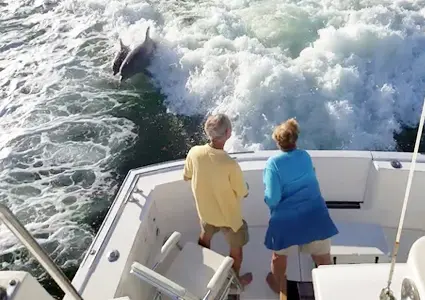 Would you like to have the boat to yourselves for the whole day? Booking a private full-day cruise is the perfect way to make your day truly special. Our expert crew will take you anywhere you like including remote islands, pristine hideaway beaches, and must-see Southwest Florida sights. You will see dolphins and manatees playing in their natural habitat as you cruise leisurely through Gulf of Mexico waters.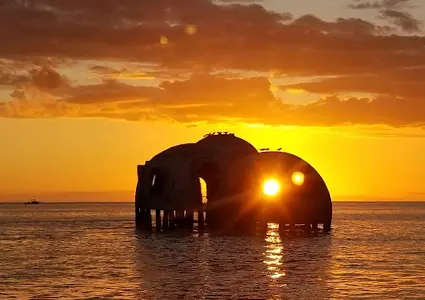 Get the best of both worlds. If you wish to spend a few hours swimming, shelling, and seeking treasures at one of the many remote islands while out on your cruise a 3/4 charter is recommended. This will allow a few hours of activity accompanied by your cruise. We have floats, and an inflatable dock on board to enjoy lounging in the water, fresh water rinse and towels to dry off.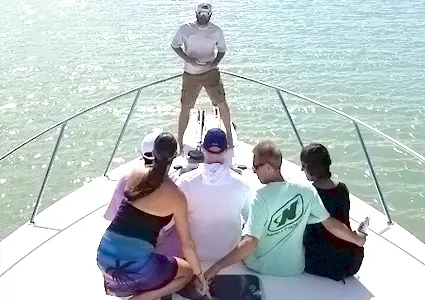 Escape the crowds and enjoy the best of what Florida has to offer from our private half-day cruise. Relax and enjoy cruising on your own luxury yacht watching the amazing nature, sea life (including dolphins and manatees), and birds of Southwest Florida. We will take you wherever you want where you can go swimming, shelling, or just relax on a beach.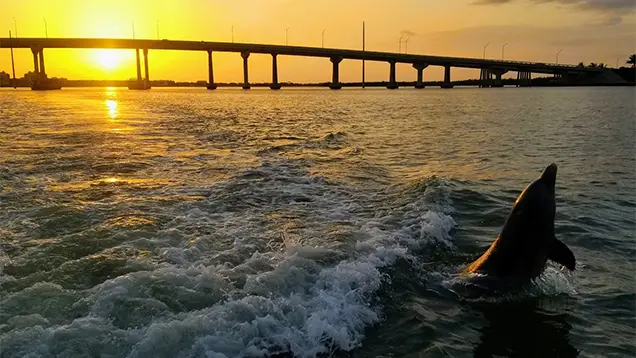 Join us for a one-of-a-kind trip where you'll enjoy watching a world-famous Florida sunset. We'll cruise the waters surrounding Marco Island while you relax, watch the sun sink in the sea, and take lots of stunning photos. Our sunset cruises run for 3 hours. This is our Seasonal Special.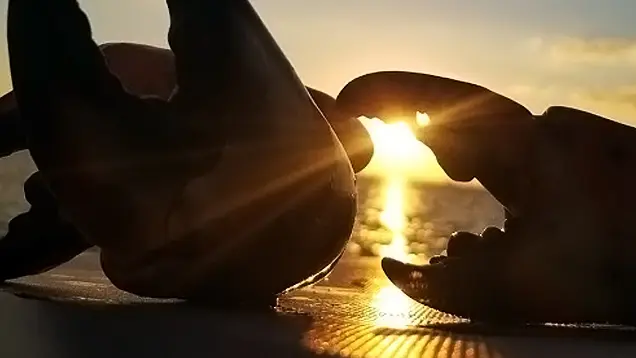 Catering and wedding parties can be coordinated with the captain. All expenses and arrangements are direct responsibility of the charterer, while the captain will assist with coordination of the event and the crew will assist with set ups and serving. Ice and bottled water are provided. You are welcome to bring whatever food and drinks that you would like except please no red wine.
* Prices are for 6 guests or less. There may be an additional charge for 7 to 12 guests. Holiday prices may vary.